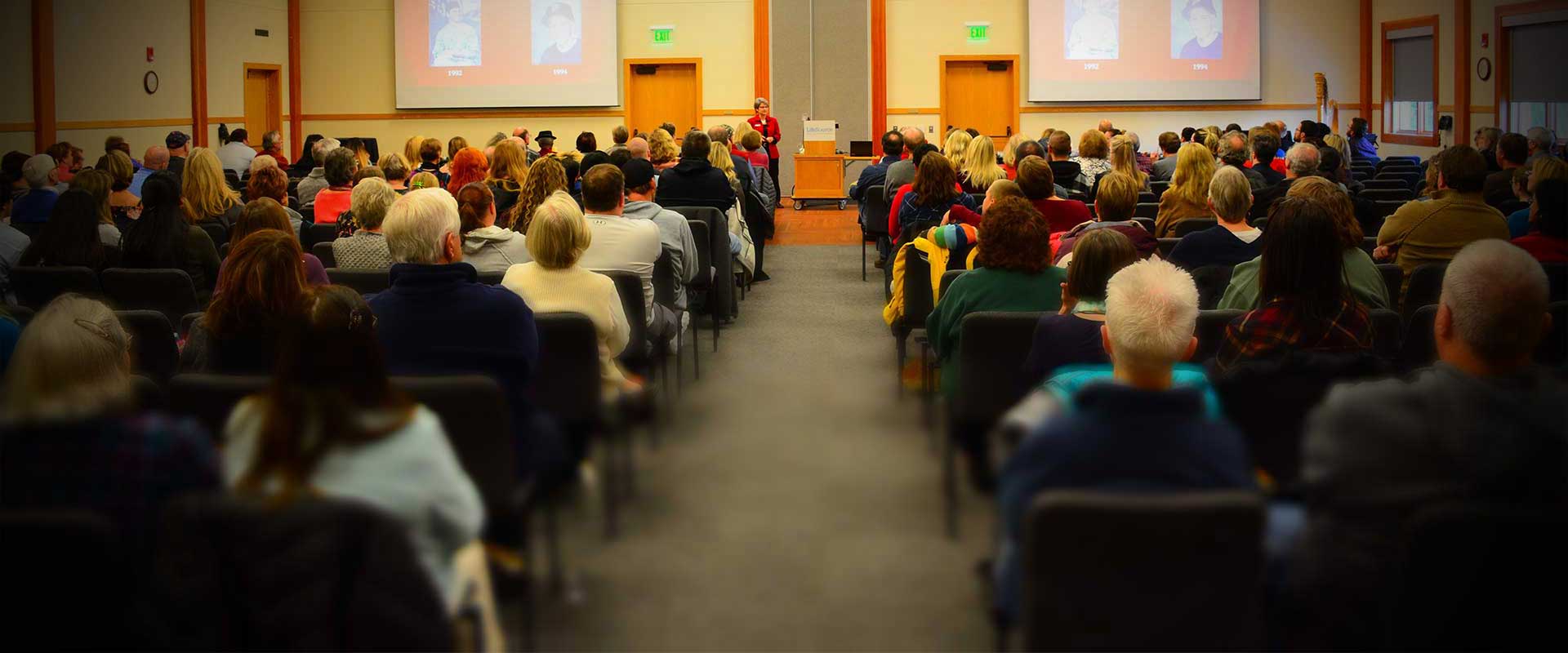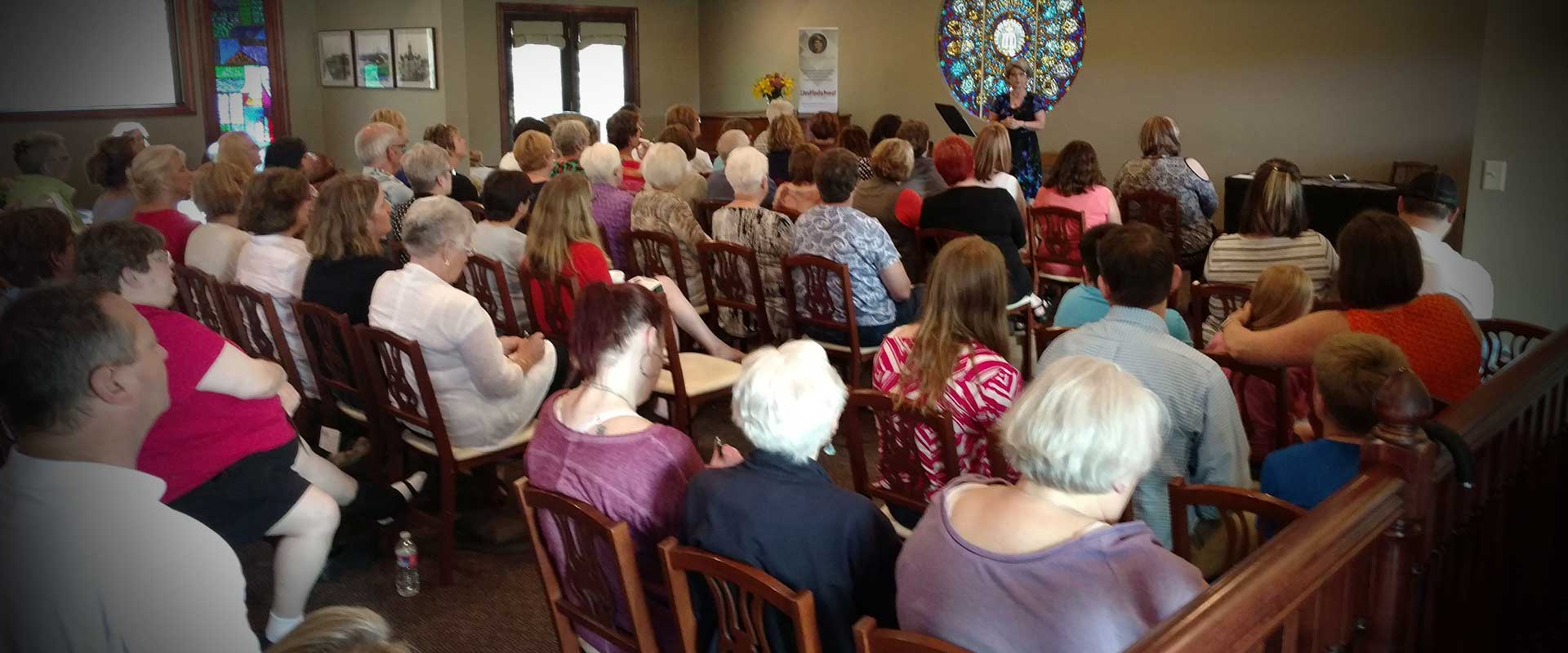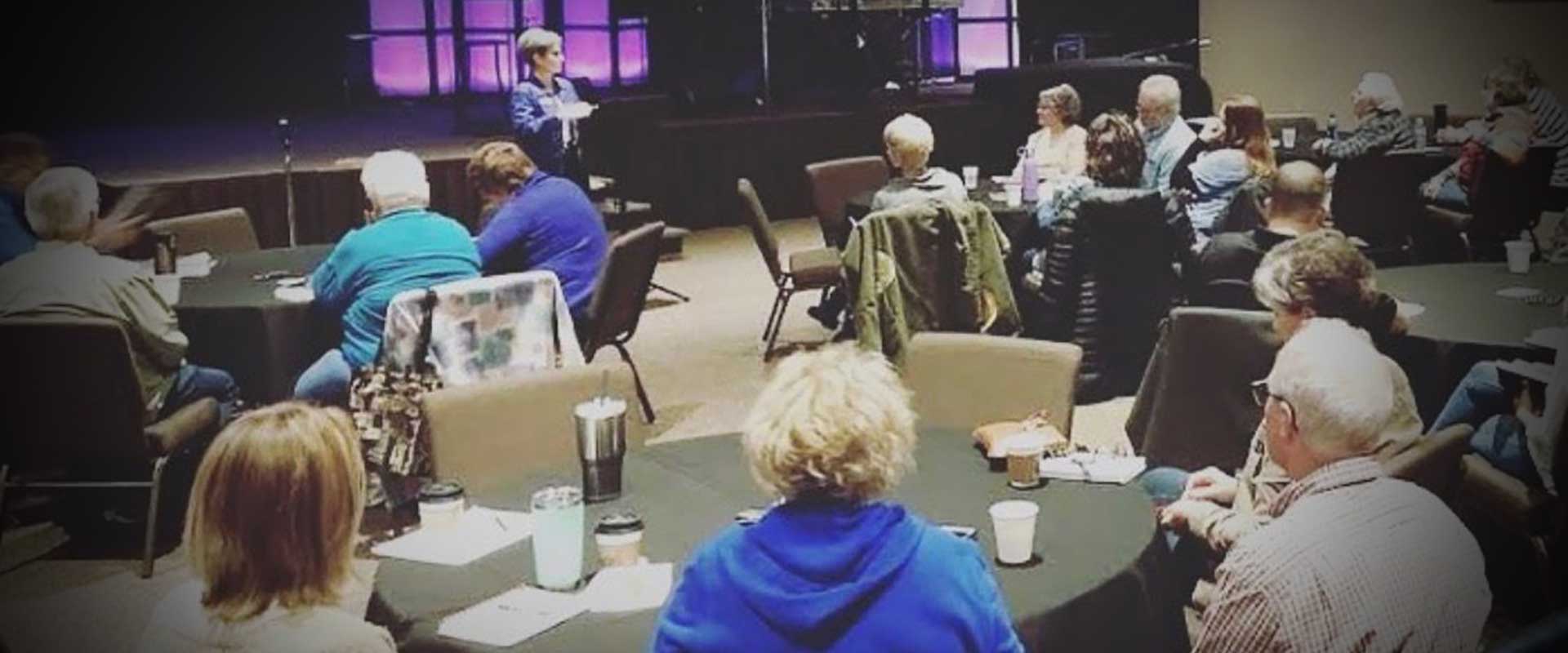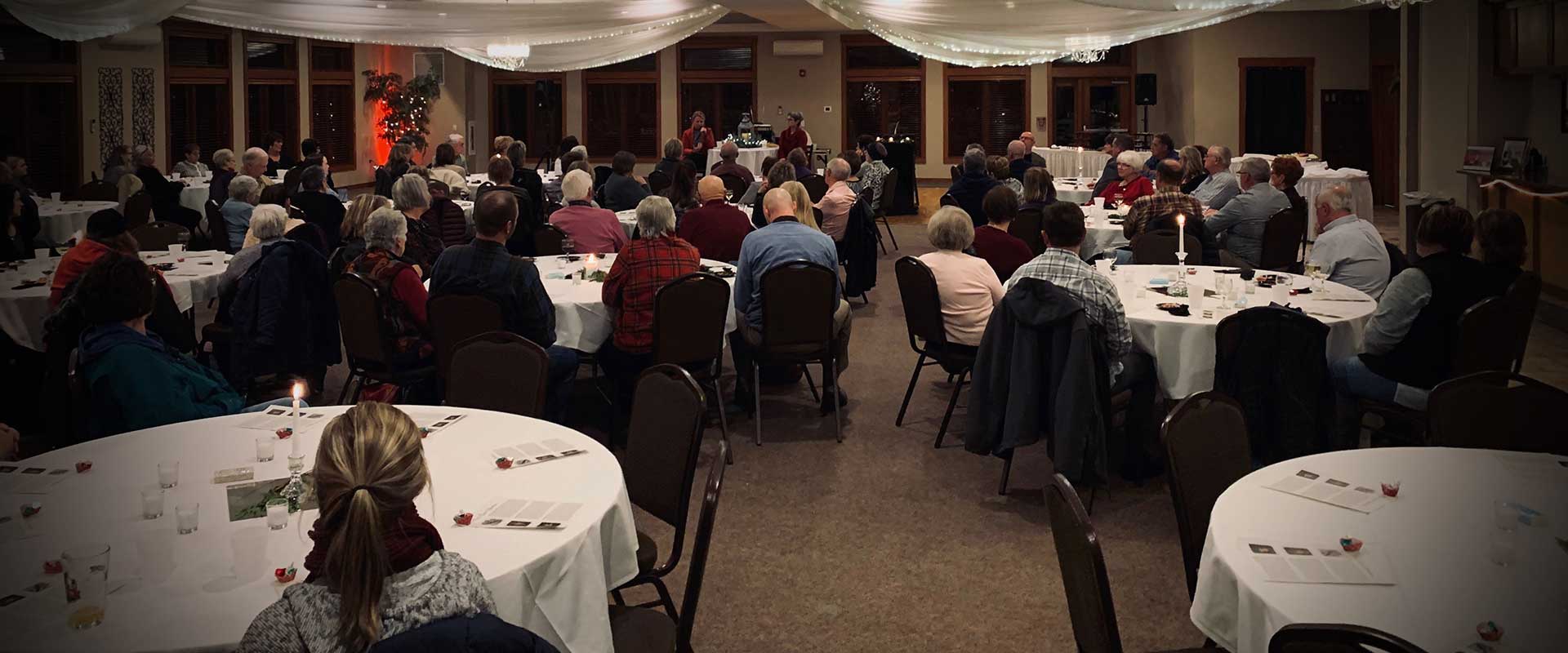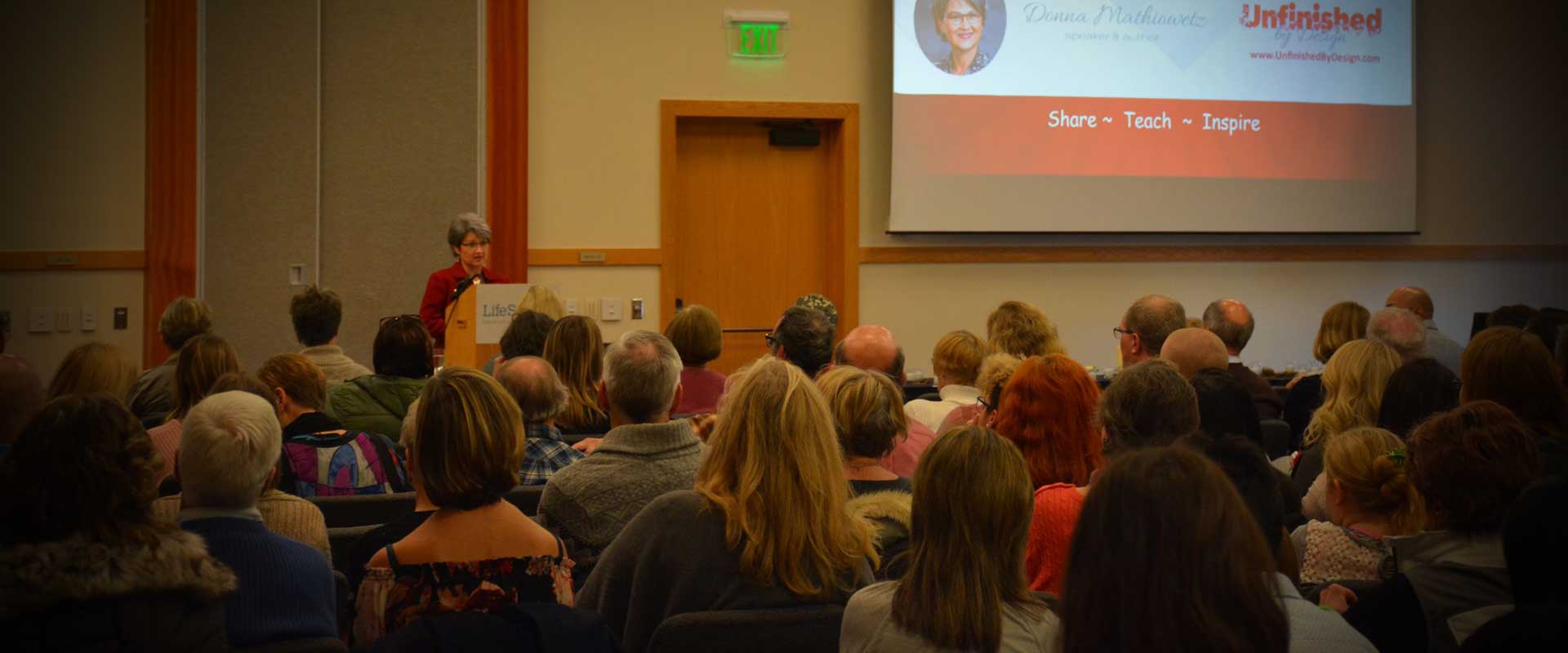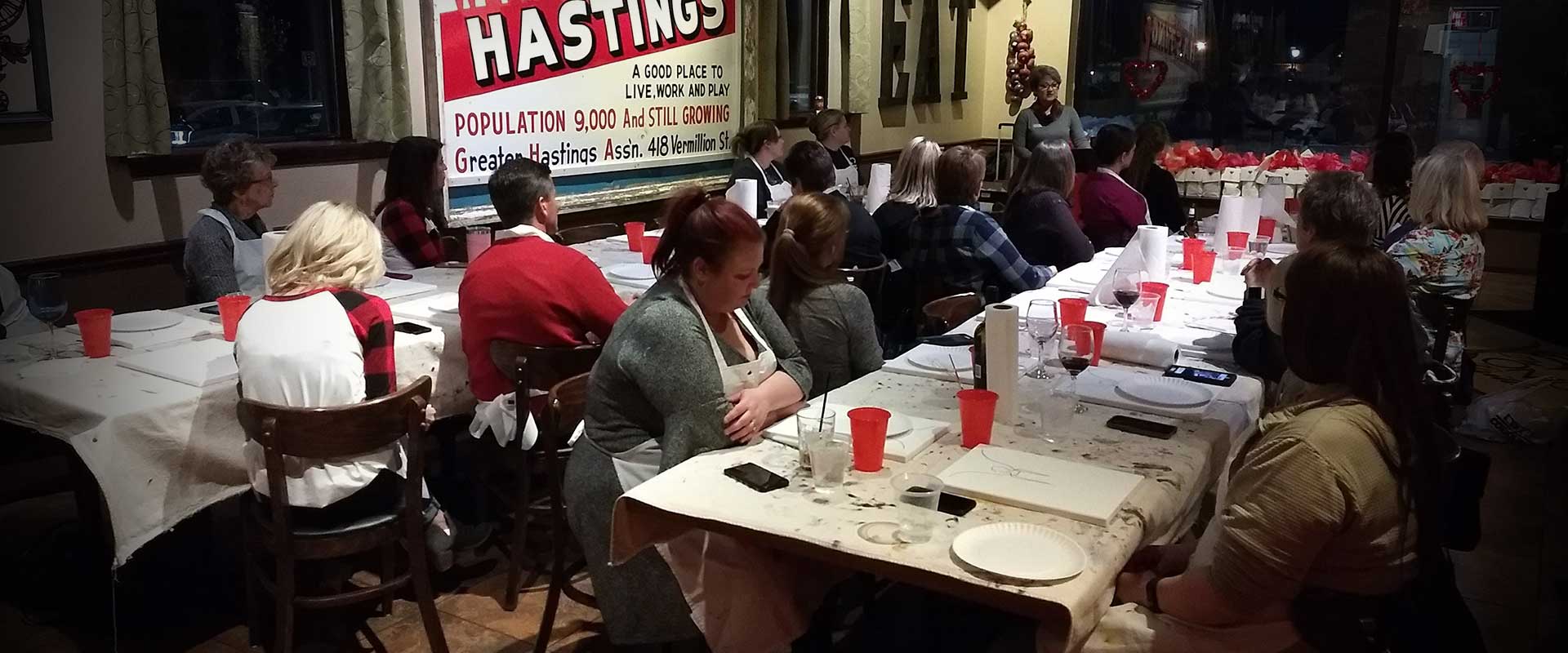 Book Donna to Speak at Your Next Event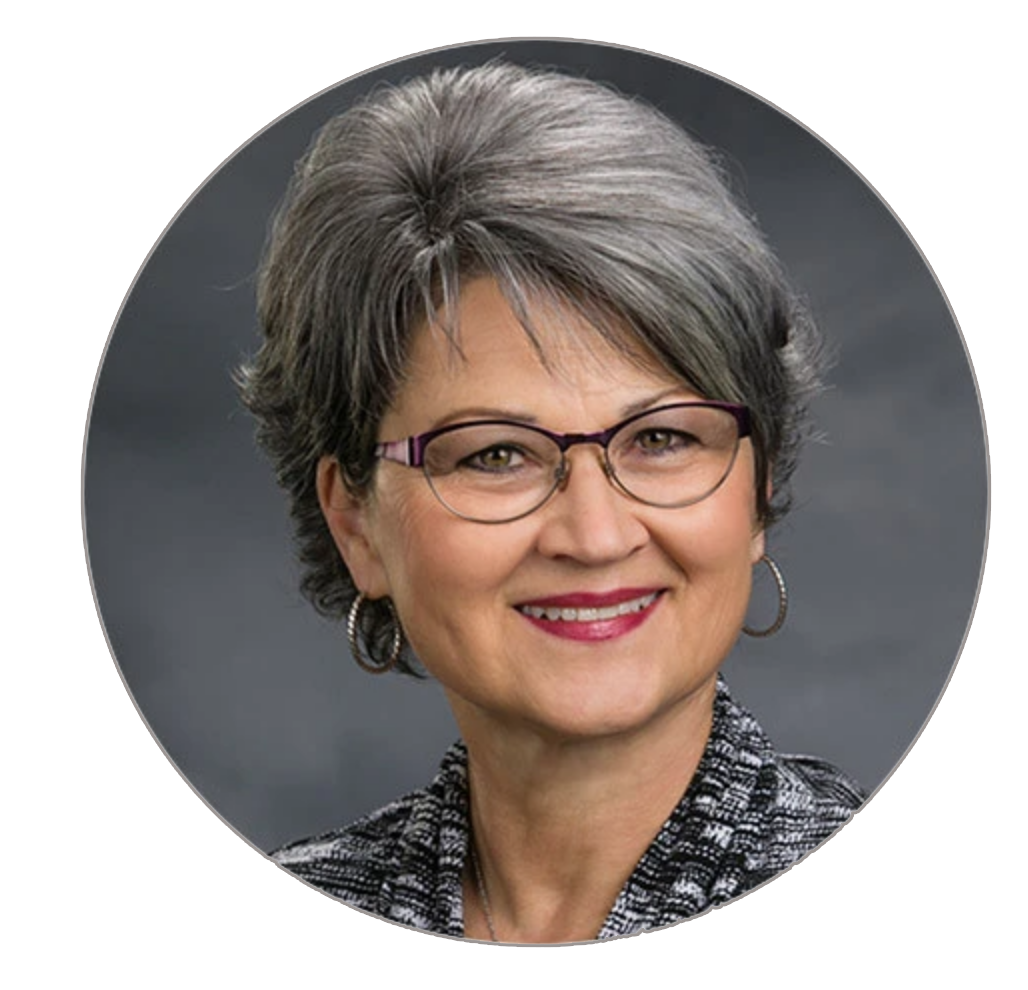 Speaker & Author, Donna Mathiowetz
Donna is available to speak to your group on a range of topics. Her programs include speaking to a variety of groups who are coping with life-changing losses; either personally or professionally. Loss enters our lives at many levels, be it through death, downsizing, outsourcing, health issues, divorce, independence taken, or loss of a dream. Donna's life experiences have left her with wisdom she feels privileged to share with others.
Let's Talk About Resiliency
Donna Mathiowetz, Speaker and Author of A Journal for Your Journey, has learned what it means to truly be resilient through the hardest times in life. Donna is a heart-driven, inspirational speaker who desires to come alongside others and provide relationship, resources, and tools for learning how to be resilient.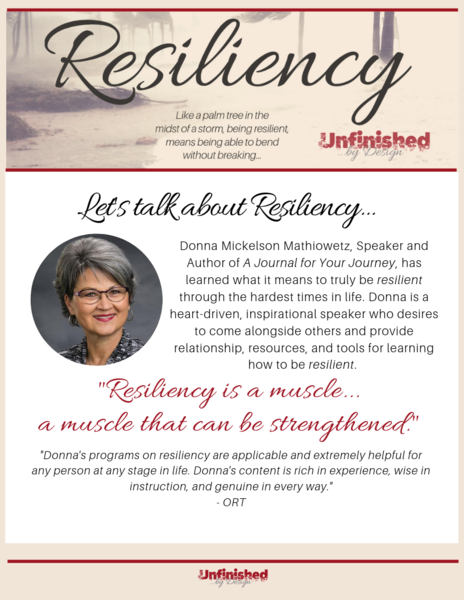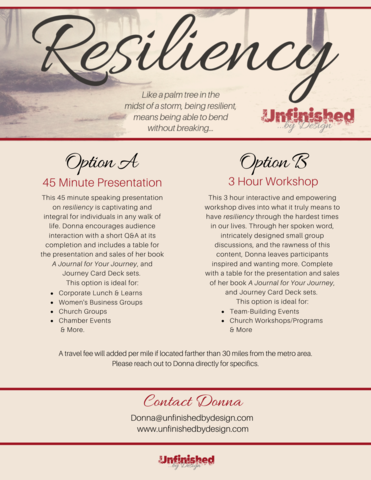 ---
Here are some examples of the types of talks Donna has presented in the past. She is happy to discuss the makeup of your group, specific goals you may wish to achieve, so that she may tailor her presentation to add as much value as possible.
THE SKILLSET
OF GRIEVING
Even though the grieving process can be quite unpredictable, there are some steps to follow to decrease stress. Donna identifies those four areas.
SIGNIFICANT LOSS =
SIGNIFICANT CHANGE
Loss and change. Let's discover how we might best navigate through these times and become friends with the new normal.
MIND BODY
AND SPIRIT
Learn to be aware of what is happening to us during times of varied losses and what we can do to help ourselves to not just survive, but to thrive.